Capitan Oriel Lea Plaza Airport, Tarija, Bolivia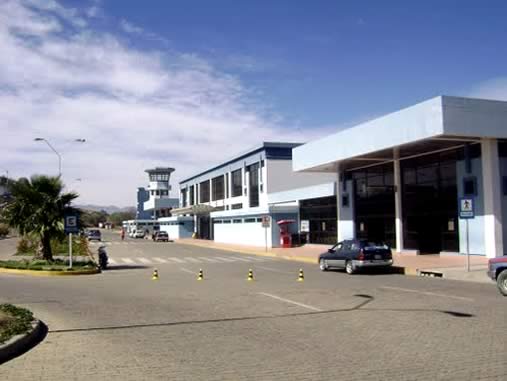 The Capitan Oriel Lea Plaza Airport in Tarija is located on the Las Americas Avenue, just 7 minutes by car from downtown.
Official name: Capitan Oriel Lea Plaza
IATA Code: TJA
Openined in:
Official website: Not available
Phone: Not available
Number of terminals: 1
Transportation
A taxi stop is located outside the main terminal entrance. The travelers must agree the fee with the taxi driver.  Hire a transfer service Capitan Oriel Lea Plaza Airport- Hotel – Capitan Oriel Lea Plaza Airport.
Services
- No ATM or money exchange houses are located in Tarija Airport, so be sure to have enough Bolivianos to pay the transportation or tips.
- Wi fi internet is available at the airport as well as phone booths for international and local calls.
Gastronomy
In the airport you will find a coffee shop.
Shopping
Handicraft stores and souvenir shops are located in the Tarija Airport Main Hall.
Luggage
A luggage storage service is provided to the passengers by hours or days.
Parking area
The Airport has an open parking area for small stays situated few meters away from the main entrance.
Hotels
Capitan Oriel Lea Plaza Airport has no hotel inside its area. Lodging in Tarija city.
To get more information about flights in Bolivia, click here.