Viru Viru International Airport, Santa Cruz, Bolivia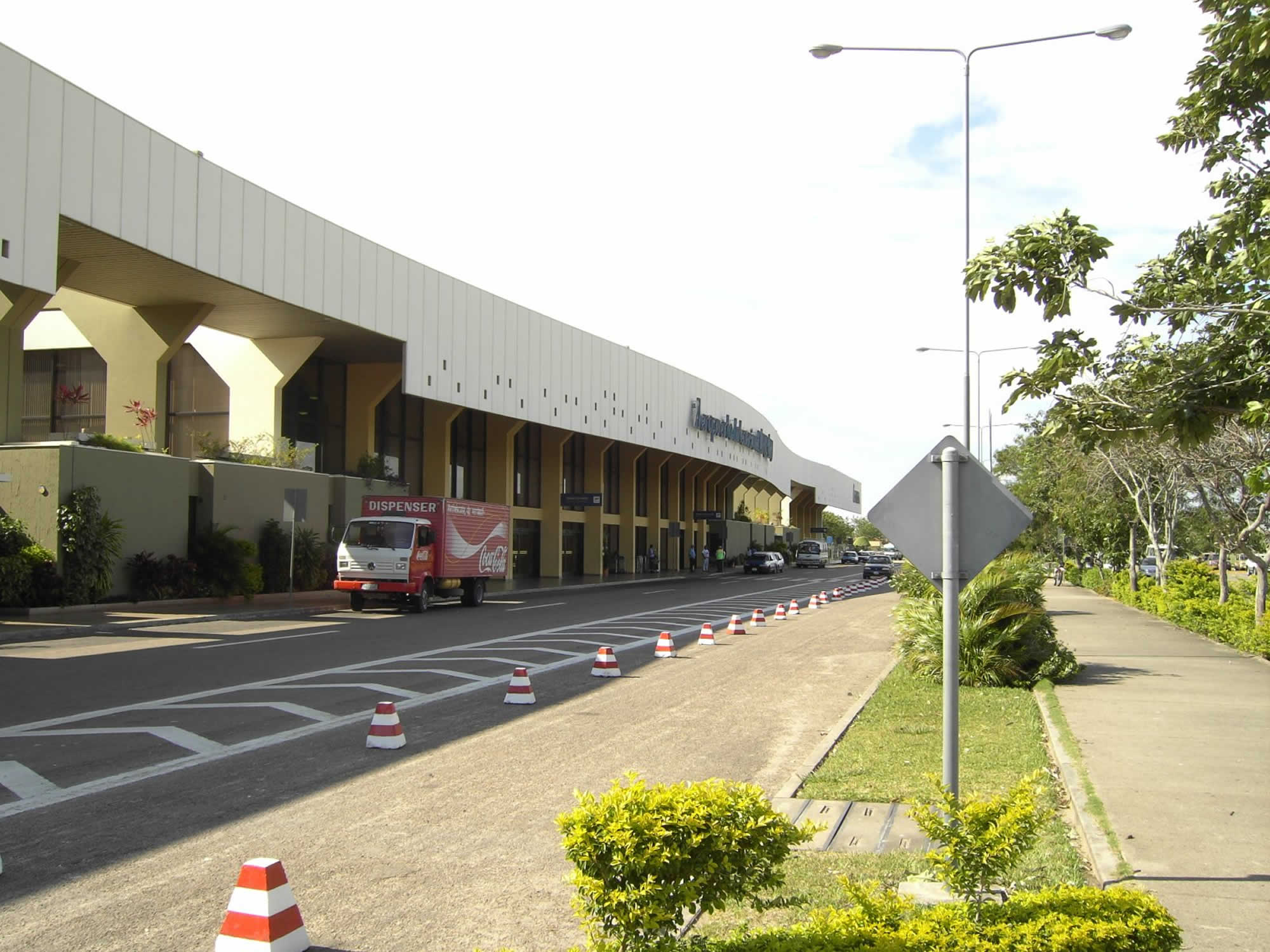 Viru Viru International Airport is located 17 kilometers (10.3 miles) from the Santa Cruz de la Sierra city center. It is considered the main airport of passenger traffic in Bolivia. Santa Cruz airport handles most of the international and national flights in Bolivia. The main destinations operated are: Argentina, Brazil, Panama, Dominican Republic, Colombia, Miami, Madrid among others.
Official name: Viru Viru International Airport
IATA code: VVI
Opened in: 1983
Official website: sabsa.aero/aeropuerto-viru-viru/
Tel.: +591 (3) 338 5000
Number of terminals: 2
Transportation
Express buses and taxis communicate the airport with Santa Cruz de la Sierra city and the metropolitan area. The bus and taxi stops are located next to the terminal in the exterior areas. Due the high passenger traffic it is always a good idea to have a transfer service arranged in advance.
More information about Hotel - Viru Viru International Airport - Hotel transfer services in Santa Cruz de la Sierra
Services
Some internationally known Rent a Car companies have offices at Viru Viru International Airport, located in the international flights arrival terminal.
Santa Cruz airport also offers ATM services, bank offices, Money Exchange companies, VIP lounges, conference and meetings salons, public phone services, internet booths and more.
Gastronomy – Inside the departure terminal you will find some coffee shops and fast food services.
Shopping – Duty free shops, perfume shops, jewelry shops, handcrafts and candy stores are located in the international pre-shipment area.
Luggage - A luggage storage service is provided to the passengers by hours or days.
Other services - 24 Hour Medical services are available at a front desk situated in the main hall of the airport. The tourist information booth is located in international departures area.
Handicapped facilities - Viru Viru international airport has ramps and special facilities for handicapped passengers. Wheelchairs are available.
Parking area – Viru Viru International Airport has an ample parking area in front of the main entrance with permanent security. It is free for short stays.
Hotels -  Viru Viru International Airport has no hotel inside its area. If you require lodging please make a reservation in advance. More information about Hotels in Santa Cruz de la Sierra.
To get more information about flights in Bolivia, click here.