Travel Articles
La Diablada - Oruro Carnival Dance
The Diablada is a dance that originally comes from Oruro and is a material representation of a deep religious inspiration.
This inspiration began with the discovery of the miraculous image of the Virgin Candelaria in the shelter of a famous thief called Nina Nina, probably in the 18th Century. The Oruro miners decided to declare said Virgin as the Patron Saint of the workers and to dance disguised as devils precisely to avoid provoking the anger of the mine's "Tio" (Uncle).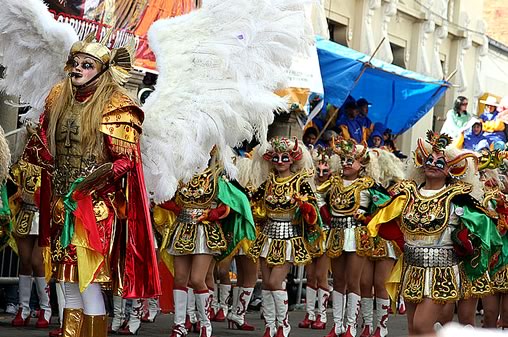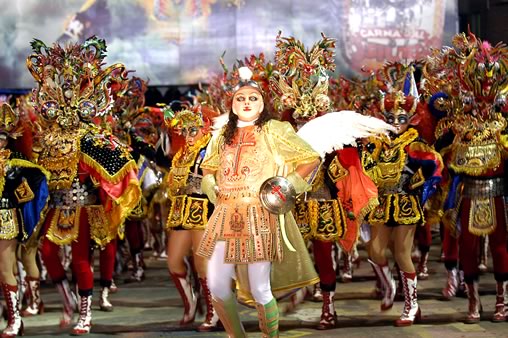 The choreography of the Diablada represents the struggle between good and evil and the defeat of the seven deadly sins. This dance is performed in all the artistic and folk expressions of Bolivia and particularly in Oruro during the Carnival time.